Alumni E-Mail List:
The following alumni have provided their e-mail for your convenience.
dfinn@AKRONCYO.ORG Don Finn
bobscullin@AOL.COM Bob Scullin
CCSNovitt@AOL.COM Chester J. Novitt
cms616@AOL.COM Carl M. Santiago
ctp44@AOL.COM Charles Plock, CM
dock65@AOL.COM Tom MacKinnon
dougtowey@AOL.COM Doug Towey
ezeric2001@AOL.COM Eric C. Schreiber
frenchyet@AOL.COM Etienne Kojsza
Gandolfo@AOL.COM Mark Gandolfo
gluskus@AOL.COM George Luskus
Jayywalk@AOL.COM Jude S. Walko
JDJKG@AOL.COM Jim Conlin
jgics@AOL.COM Joe Gics
jhy310@AOL.COM Joe Healey
Jkmmhl@AOL.COM Ken McAlice
joecaff@AOL.COM Joe Cafferky
JoePaone@AOL.COM Joe Paone
mardoc@AOL.COM Dennis M. O'Connor
MBFazio@AOL.COM Mike Fazio
MikeyBFaz@AOL.COM Mike Fazio
mksaunders@AOL.COM Michael Saunders
pbso1367@AOL.COM Jack Hennessey
Retnuh4@AOL.COM Bobby Hunter
RIMacs@AOL.COM Christopher MacLellan
ryanteach@AOL.COM Adam Dickerson
abajorek@ATT.COM Anthony Bajorek
emurphy@BLUE.WEEG.UIOWA.EDU Eain Murpohy
Jim.McDermott@CHARMING.COM Jim McDermott
enolan@CHIRIQUI.COM Reverend Emmet Nolan, CM
jprager@CHIRIQUI.COM Reverend John P. Prager, CM
trios@CHIRIQUI.COM Reverend Teddy Rios, CM
75054.1243@COMPUSERVE.COM Charles Anthony Stobb '81
hs13@CONNIX.COM David Harpin
damian@DELBARTON.ORG Brian Breen
abajorek@EMS.ATT.COM Anthony Bajorek
semnov@EROLS.COM Tom Butler, CM
smonks@rochester.rr.com Stephen Monks
fbach@GATEWAY.NET Fred Bach
andypacm@GO.COM Anthony (Andy) Masslofsky
LTEAM.JOE@HOME.COM Joseph Lesenko and Family
jlueken@HOTMAIL.COM Joseph Leuken '89
jonnathan64@HOTMAIL.COM John Swahn
mariousmc@HOTMAIL.COM Mario Dickerson
kayota@IBM.NET Steve Kayota
frkarl@IX.NETCOM.COM Fr. Karl A. Lindblad
bill@MAIL.USFQ.EDU.EC Bill Mulchahey
MD0801@MCLINK.IT Pat Griffen, CM
lesenko.jp@MELLON.COM Joseph P. Lesenko
96shadow1100@MONMOUTH.COM Bob Mullaney
njrsoden@MSN.COM Richard Soden
mhowfiel@OPTONLINE.NET Marty Howfield
Sullivanm@PEPPERLAW.COM Matt Sullivan
jimreho@PHOENIX.PRINCETON.EDU James Reho
jeff.covey@POBOX.COM Jeff Covey
jimreho@PRINCETON.EDU James Hughes Reho
smonks@ROCHESTER.RR.COM Stephen Monks
carrollm@STJOHNS.EDU Michael Carroll, CM
cassidybe@STJOHNS.EDU Cassidy Bernard
ciardulc@STJOHNS.EDU Brother Carmen Ciardullo, CM
denigs@STJOHNS.EDU Stephen Denig, CM
jere@SUCCESS.NET Jere Cassidy
nyer41@aol.com Francis J. Coughlin
ambrose@TOTACC.COM Ed Ambrose
JBREUND@TRIBECA.IOS.COM John Freund
GallagherM@TRINITYDC.EDU Michael J. Gallagher
vincent.p.bowes@US.ARTHURANDERSEN.COM Vincent P. Bowes
jamesdonovan@USA.NET James P. Donovan
uupmc@UUPMAIL.ORG Martin Coffey
dane@VISUALLINK.COM Dan Ellis
RALPH_MINEO@WCNET.ORG Pastor Ralph Mineo
stoneycm@WEBSHOPPE.NET Bob Stone, CM
jllevesque@WORLDNET.ATT.NET Joe Levesque
cmcloone@YAHOO.COM Chris McLoone

YOUR WEB STUFF!
This is the ideal place to design your own custom page, filled with whatever you can imagine.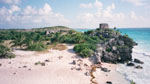 YOUR WEB STUFF!
This is the ideal place to design your own custom page, filled with whatever you can imagine.