Alumni & Family Photo Page:
You will find below some pictures of the Family Picnic Reunion at St. Joe's. I have kept for now some of the photos of various alumni and events. Please feel free to send me any pictures you might have and I will gladly post them. You can send any image files directly to my e-mail address (mhowfiel@optonline.net). If you don't have pictures on file, please feel free to send me your photos through the US Post Office and I will scan them in and return them to you.
These first images are from the celebrations of priestly ordination of Fathers Plock, Strollo, and Denig. There are some of Fr. Steve Denig baptizing my son. There are some just for fun. Please feel free to send us your pix!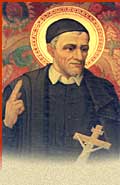 St. Vincent de Paul
Marty Howfield (Class of '78)just hanging out at home [January 27, 2002]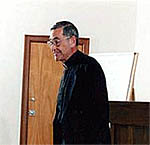 Fr. Charles Krieg, CM Vincentian Renewal Center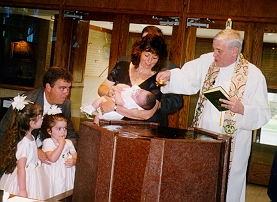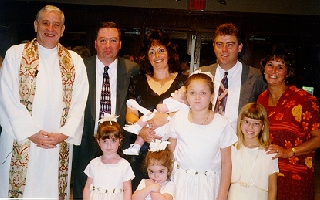 Fr. Steve Denig, CM baptizes John Matthew Howfield (8/1/99) while "el Padrino" Stephen Monks backs up loving sisters Katie and Jackie.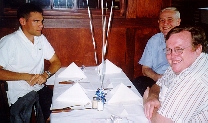 Fr. Steve, The Howfield Family('78), & The Monks Family ('78) (Godparents)

Fr. Steve, the Mighty Cogs, "parlent avec son ami" and celebrate John Matthew's Christening.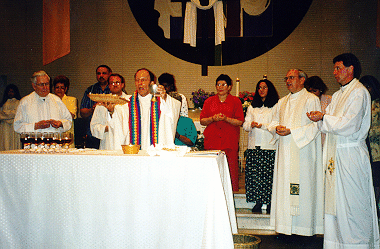 "Cogs" hearing confessions?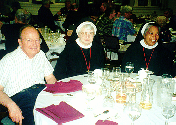 Fr. Charlie Plock, CM celebrating 25 years of priesthood (May '98)St. John the Baptist Brooklyn, NY
Fr. Donald Doyle, CM with Sisters at St. Joe's for Fr. Strollo's 25 years celebration.
Steve Kayota (Class of '79) & Fr. Greg Semeniuk, CM (Class of '80)(1998 Photo)
The Howfield Family having fun in the snow. [January 21, 2002]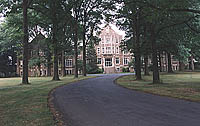 Marty & Patty Howfield celebrate with Fr. Steve Denig, CM on the occasion of his 25th anniversary of ordination.
The front entrance to St. Joe's as many of us remember it.
Marty & John Matthew celebrate his first Halloween (10/99).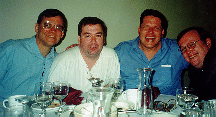 John Matthew and Marty at the Queens Zoo (June 1999).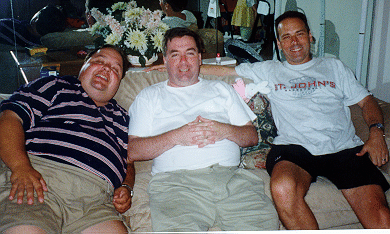 Joe Lesenko ('76), Marty Howfield ('78) Fr. Michael Mazurchuk, CM, & Francis J. Coughlin ('76)celebrating at Fr. Strollo's 25th.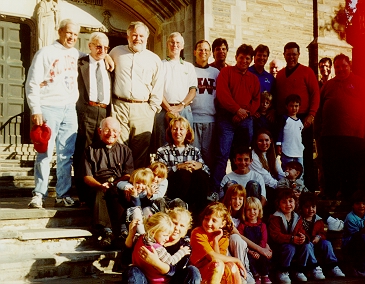 Cogs and a "friend".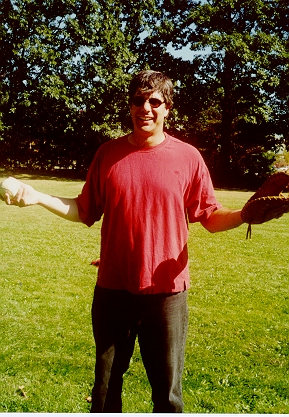 Alumni Family Picnic Reunion-September 30, 2000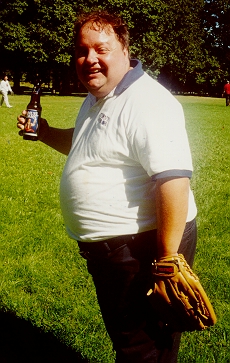 Bob "I should have been a Yankee" Mullaney ('79)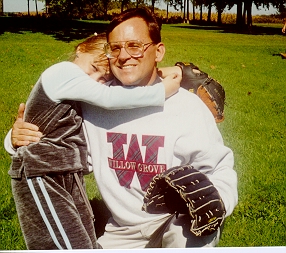 John MacKinnon ('75) and "Sam Adams"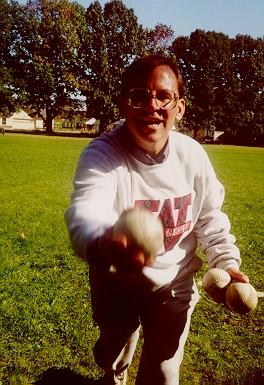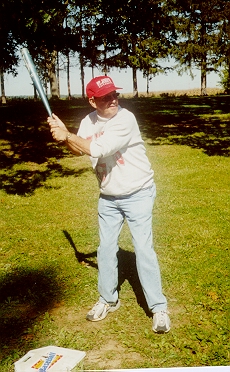 "Joe's blurring fastball..."
"Joe Gics ('64?) going downtown..."